HIGH- QUALITY PRODUCTS
AND EXCELLENT CUSTOMER CARE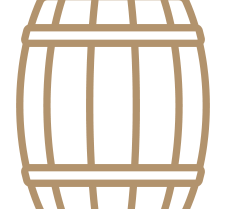 Bulk wines
Besides white, red and rosé wines, the grape musts and other table wines, at Miravalle 1926 we select the best varietal wines: Merlot, Syrah ( Shiraz), Chardonnay, Pinot and Muscat  from the best wine producing countries in the world.
We arrange and provide assistance to our customers for their transport  either it is by  vessel or by train  with tankers, flexi-tanks and tank-containers.
Visit e-Vino.com (https://www.e-vino.com/it/) the online platform, that is the commodity-exchange  specialized in the trade of bulk wine and grape concentrate.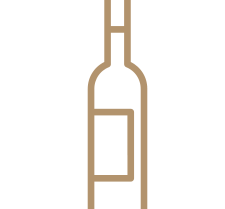 Bottled wine
Tasting a good glass of wine is an intense, intimate moment. It means being part of a pleasant sensation along with the land that produced it
Our company has been following the same philosophy since 1926: we never forget our roots for offering you the best Italian wines and the best wine experience.
With the spirit and intention to offer a 360° involvement to our customers, we propose a wide range of wines from all our 20 different Italian wine-producing regions.
Should you be interested in discovering our realities and wines for your customers, please do feel free to contact us at any time.
The following are only some among the huge number of wines that we can propose you from our country:
AMONG THE RED WINES
Barolo (region Piedmont)
Barbaresco (region Piedmont)
Brunello di Montalcino (region Tuscany)
Chianti Classico (region Tuscany)
Sagrantino di Montefalco (region Umbria)
Amarone della Valpolicella (region Veneto)
Lambrusco (region Emilia Romagna)
Nero d'Avola (region Sicily)
Primitivo (region Puglia)
Aglianico del Vulture ( region Basilicata)
Cannonau ( region Sardinia)
AMONG THE WHITE WINES
Verdicchio dei Castelli di Jesi ( region Marche)
Soave ( region Veneto)
Bianco Roero (region Piedmont )à
AMONG THE ROSE' WINES
Rosato del Salento (region Puglia)
AMONG THE DESSERT WINES
Passito di Caluso (region Piedmont)
Brachetto d'Acqui (region Piedmont)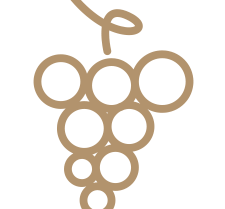 Concentrated grape musts
Miravalle 1926 is specialized in selling concentrated grape musts, rectified concentrated grape musts, white, red and high-intense coloured red concentrated grape juice (produced from the Acellotta grape variety in Emilia Romagna), which has the highest intensity of colour that can be found on worldwide wine markets.
Packaging and transport: in barrels, food tanks, flexi-tanks.
Purpose of use: the use of these products is wide , it ranges from the enrichment of musts to the sweetening of particular dry wines, from the re-fermentation of musts for the table wines to the food industry (jams, fruit juices, yogurts, etc.).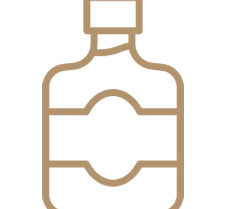 Alcohol – Brandy – Grappa
That is the strategic business for our company!
Miravalle 1926 is the Italian sole agent of one of the world's largest ethanol trader, it is the group ALCODIS in Brussels, Belgium
Besides the molasses alcohol and cereal alcohol for the food industry, we also propose ANHYDROUS NEUTRAL UNDENATURED ETHANOL FOR INDUSTRIAL USE for the pharmaceuticals, cosmetics, solvents, paints and other important applications.
We also offer BRANDY, wine alcohol, wine distillates and GRAPPA.
We are also sole agent for the Italian market of company BUMASER , based in Belgium and leader in Europe for the supply of distillates and spirits from worldwide producers.
BUMASER with their bonded excise warehouse strategically located in Antwerp Sea Port is currently producing in three continents and they supply customers all over the world, including distilleries, bottlers, retailers and wholesalers.
Here is a list of the main products we can propose :
Bourbon & American Whiskey
Scotch Whisky
Canadian Whiskey
Irish Whiskey
Other whiskies
Rums from the world (Caribbean and not Caribbean): Barbados, Trinidad, Guyana, Jamaica, Panama, Dominican Republic, Venezuela, Guyana, Indonesia, Swaziland, Mauritius…
Cachaça from Brazil
Gin & London Dry Gin (we also supply London Dry Gin Concentrates)
Tequila
Agave Spirit
Cognac
Brandy
Vodka
Other spirits & Liquors on demand
Once Used Bourbon Barrels (for ageing purposes)
Sherry Casks (for ageing purposes)
With regards to FRUIT DISTILLATES (plum distillates, Williams Pear distillates,cherry distillates etc ), we are agents for Italy of a notable French company, based in the region Grand-Est.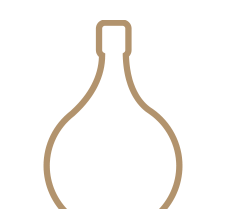 Oenocyanin
OENOCYANIN ( the liquid extract obtained from the skins of VITIS Vinifera grapes) is a cutting edge in the Italian wine sector. There is no other 100% natural product in the world with such a high colouring power! Its features are :
SOLUBILITY: soluble in water.
COMPLIANCE: fully compliant with the European Community directives.
APPLICATIONS: its main uses take place in the field of alcoholic beverages in soft drinks, desserts, jams, syrups, yogurts, etc.